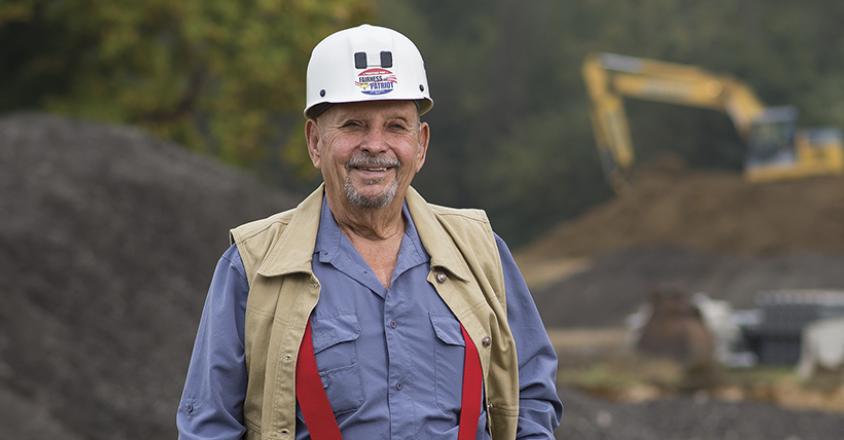 Coal Miner With COPD Runs 5K After Treatment
Saturday, June 20, 2020

|
Genesis Black Lung Clinic helps patient
Joyce Garbas frequently can't believe the change in her husband's appearance. "Sometimes I have to look twice and think, 'Is that really Gary?'"
Indeed, her husband Gary Garbas doesn't look the same after losing more than 70 pounds. The weight loss changed his appearance and his health.
How it All Began
Gary was a coal miner in deep mines for decades and developed chronic obstructive pulmonary disease (COPD). "I was short of breath and had respiratory disease. My family doctor referred me to the Genesis Black Lung and Respiratory Health Clinic." At the clinic, Gary received tests for lung capacity, medications to help him breathe better, inhalers to improve breathing, physical and respiratory exercises and a home nebulizer that changes liquid medications into fine droplets. "He listened to what the specialists at the clinic told him and followed the recommendations," Joyce said.
Receiving services at the Black Lung and Respiratory Health Clinic helped lead Gary on the path to better health. "The care at the clinic influenced me. The respiratory therapists told me my breathing would improve if I lost weight," Gary said. "My breathing has improved tremendously, and I feel a lot better. "He also has more energy and stamina," Joyce added. To lose weight, Gary started eating more fruits and vegetables. "He's a big salad eater," Joyce said. "I can't tempt him with a steak."
The Road to Better Health
As a result of the weight loss, Gary's other health issues also improved. "I had diabetes and that disappeared," Gary said. "I also had high blood pressure and had to take medication – now I don't have to take blood pressure medicine," he said.
Gary's health improved, so he decided to challenge himself by running a 5K race. "I just wanted to see if I could do it," he said. He trained twice a day by going up and down the hills near his home. In July 2014 at age 75 Gary completed the 5K. "We're so proud of him," Joyce said.
Gary credits the clinic with improving his health and saving his life. "I probably wouldn't be alive if I hadn't started coming to the clinic," Gary said.