Genesis COVID-19 Positive Community Clinic
COVID-19 care for non-emergency patients
If you tested positive for COVID-19 and are seeking medical care for mild to moderate symptoms, this is the place for you. This outpatient primary care clinic is available for COVID-19 positive patients with non-emergent symptoms from the day of diagnosis through their acute illness. If you are having trouble breathing or experiencing other life threating symptoms, go to the Emergency Department or call 911. The clinic is open by appointment Monday through Friday from 8 a.m. to 4 p.m. Please call 740-297-8612 to schedule an appointment.
The Genesis COVID-19 Positive Community Clinic is located at 840 Bethesda Drive, Building 3, Suite 2C. When you arrive for your appointment, we request you remain in your car and call the office for registration and further instruction.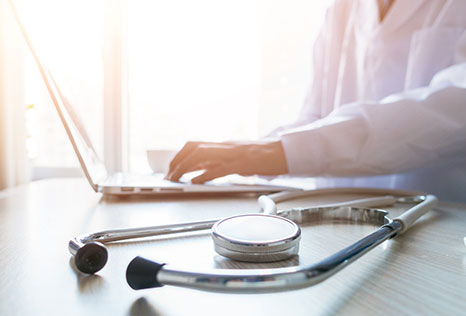 COVID-19 Positive Community Clinic Video Visits
Video Visits are available for the COVID-19 Positive Community Clinic during select times Monday - Friday between 8a.m. and 4p.m.
If you think you have COVID-19 symptoms but have not tested positive, you should:
Call your doctor

If you do not have a doctor or your doctor is not available, Monday through Friday from 8 a.m. to 4:30 p.m., you can call the Genesis COVID-19 Clinic at 740-297-8610.

You can also go to Genesis FirstCare-North. From the parking lot, call the registration number on the sign 740-455-4390. Our team will conduct an assessment and test for COVID-19 if appropriate. This location is open 8 a.m. through 8 p.m., Monday through Friday and 10 a.m. to 8 p.m. on Saturday and Sunday.