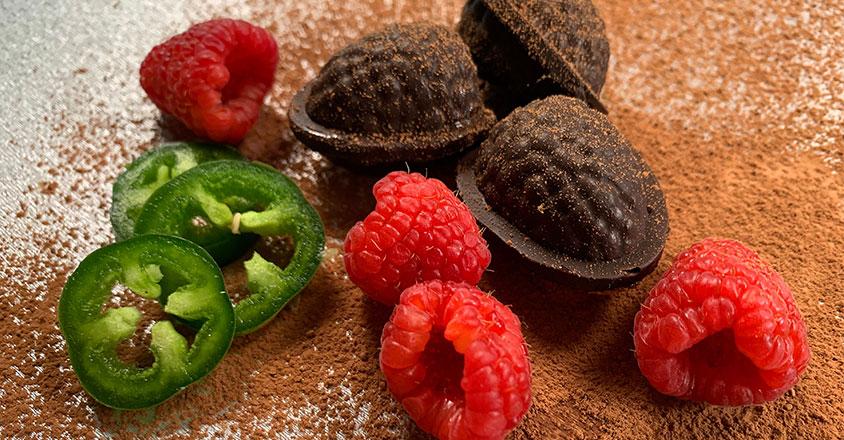 (Video) Recipe: Raspberry jalapeño chocolates
A tasty treat that packs some heat. These little chocolates are free of dairy, egg and gluten. Plus, the dark chocolate contains antioxidants, and may improve blood flow and lower blood pressure. 
Makes 12 chocolates. 
Ingredients  
5 ounces dark chocolate, chopped 
½ fresh jalapeño, seeded and minced fine 
⅓ cup fresh raspberries 
2 tablespoons agave 
Chocolate molds (found at craft store) 
Directions 
In small saucepan over low heat, melt chocolate until smooth. Spoon a small amount into each mold, and using a small, new paintbrush, coat the mold completely. Place in refrigerator for 5 minutes or until chocolate has set. Remove from fridge, brushing another layer of chocolate to coat, making a thick layer of chocolate shell. Cool in refrigerator until set.  
Meanwhile, mash raspberries together with agave and finely minced jalapeño. Fill each mold with raspberry jalapeño filling, leaving room at the top to seal with more chocolate. Reheat remaining chocolate and fill each mold, covering the filling completely. Tap molds on counter to remove any bubbles, return to refrigerator to set. 
Nutritional information (per serving)  
Serving size one chocolate 
Calories 22 
Fat 1g 
Carbohydrates 3g  
Protein 1g