Dining
Genesis offers a variety of options for dining. Whether you want a candy bar or soda as a pick-me-up, a light snack between meals or a sit-down dinner, we've got you covered. If you need help locating one of these areas, just ask a staff member.
Dining Options
The Garden Café is a bright and cheerful area for families and visitors to enjoy a wide selection of delicious meals. The café offers something for everyone with various food stations including hand-tossed salad, a pizza oven, world cuisine, grill station and a deli counter. The cafe' is located on the garden level of the hospital.
Cafeteria hours are 7 a.m. to 7 p.m.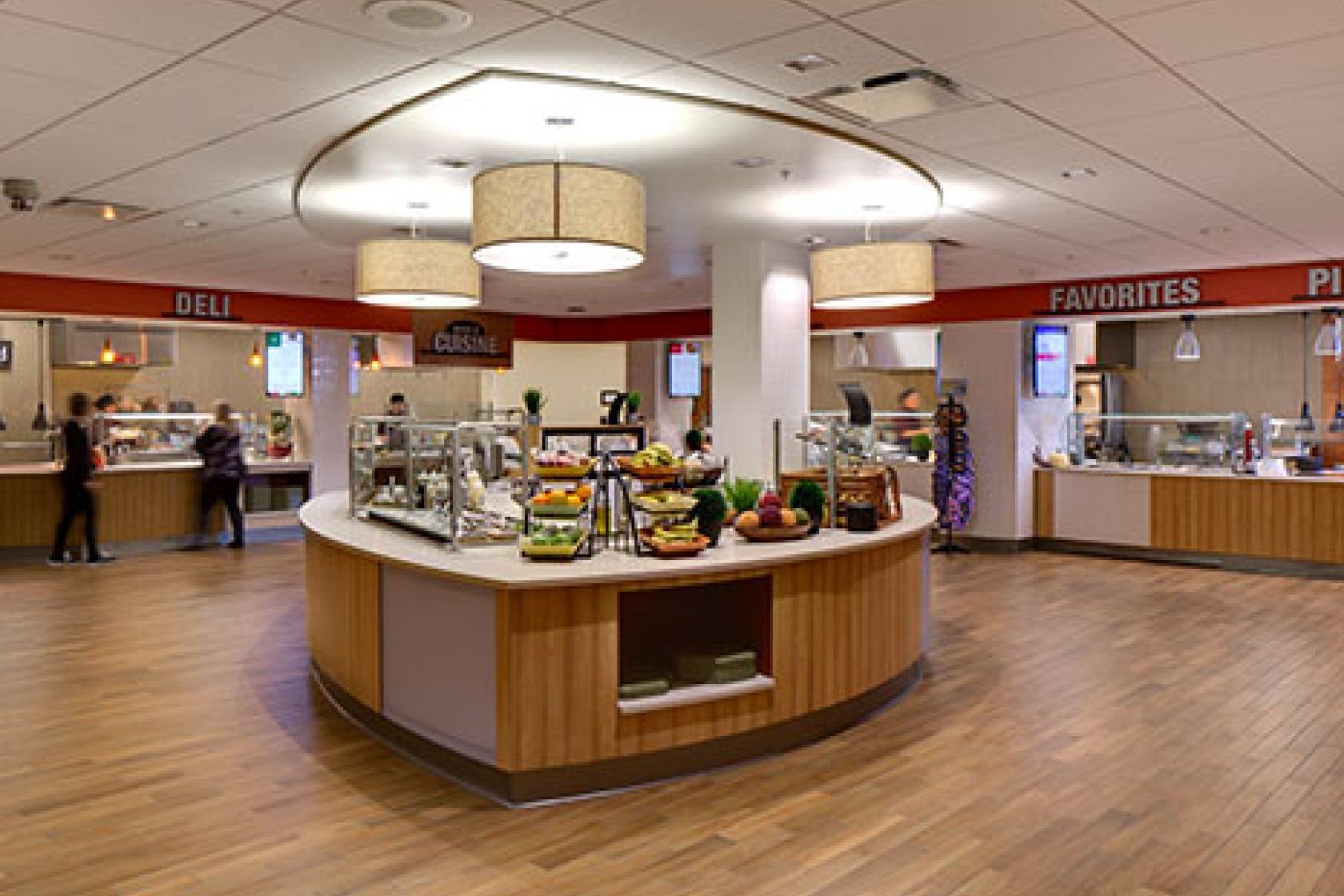 Hot coffee, cool jazz and tasty food. You'll find all this and more in Jazzman's Café inside the Genesis HealthPlex and also inside the Physician Pavilion. Whether you're stopping by to get a test done, attend a meeting, or just to meet with some friends, Jazzman's Café hits the spot.
Sit and relax over fresh brewed coffee and a muffin or a delicious lunch of soups, salads or sandwiches. While you're there, you can surf the net on our free WiFi or grab your favorite Jazzman's coffee, freshly baked sweets or sandwich selection and enjoy it on the go.
Give us a call ahead of time at (740) 586-6890, and we'll have your order ready. Don't forget to use our convenient parking reserved for pick-up orders in front of the Genesis HealthPlex entrance!
We're open Monday through Friday from 7:30 a.m. to 3 p.m.
Genesis Hospital offers convenient locations to pick up a cup of coffee or a snack. The Lobby Bistro is conveniently located just off the Main Lobby within a few steps of the Surgery and Emergency departments for patients and family members who are waiting. The bistro features tasty sandwiches, fresh fruit, baked goods, Starbucks coffee and much more.
The Lobby Bistro is open Monday through Friday from 6 a.m. to 8 p.m.