Gifts for Your Loved One
You'll do anything you can to make your loved ones feel better during their hospital stay. A special gift from you says a lot, and we have just the right thing! Pick up a gift at the Genesis Gift Shop and make someone's day.
When you're visitng someone at Genesis Hospital, you'll find a gift shop conveniently located near the main entrance. We've got candy and beverages to snack on between meals and a wide variety of gifts, including flowers, baby items, stuffed animals and even holiday decorations.
If you live out of town, you can call the gift shop, order something special over the phone using your credit card, and we'll deliver the gift to your friend or family member in Genesis Hospital.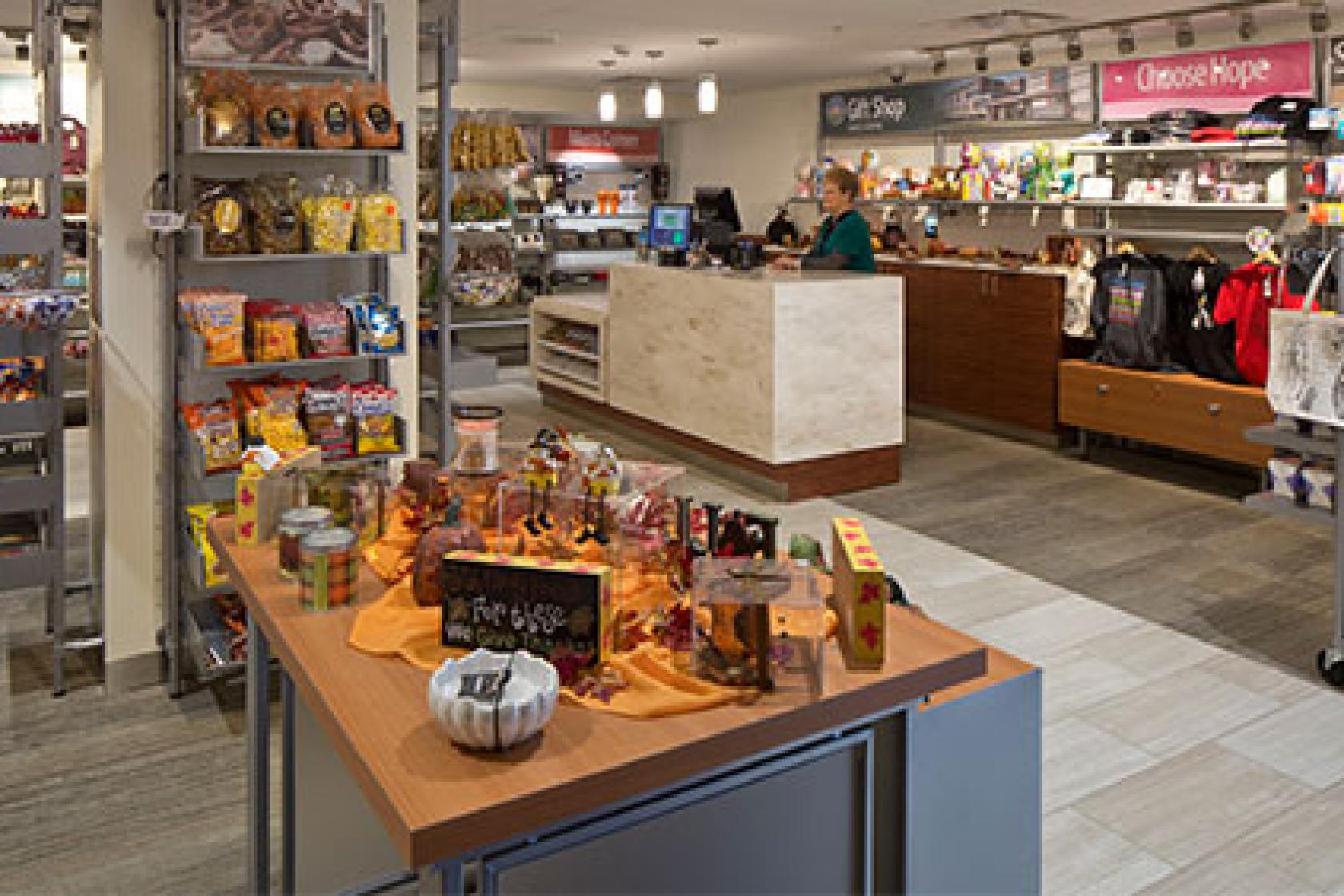 Gift Shop hours
Monday: 7 a.m. - 5 p.m.
Tuesday: 9 a.m. - 5 p.m.
Wednesday: 9 a.m. - 5 p.m.
Thursday: 9 a.m. - 8 p.m.
Friday: 9 a.m. - 5 p.m.
Saturday & Sunday: 11 a.m. - 3 p.m.
You can reach the Gift Shop at (740) 454-4604.
Please reach out to Terri Kangas if you are interested in volunteering at the Genesis Hospital Gift Shop.