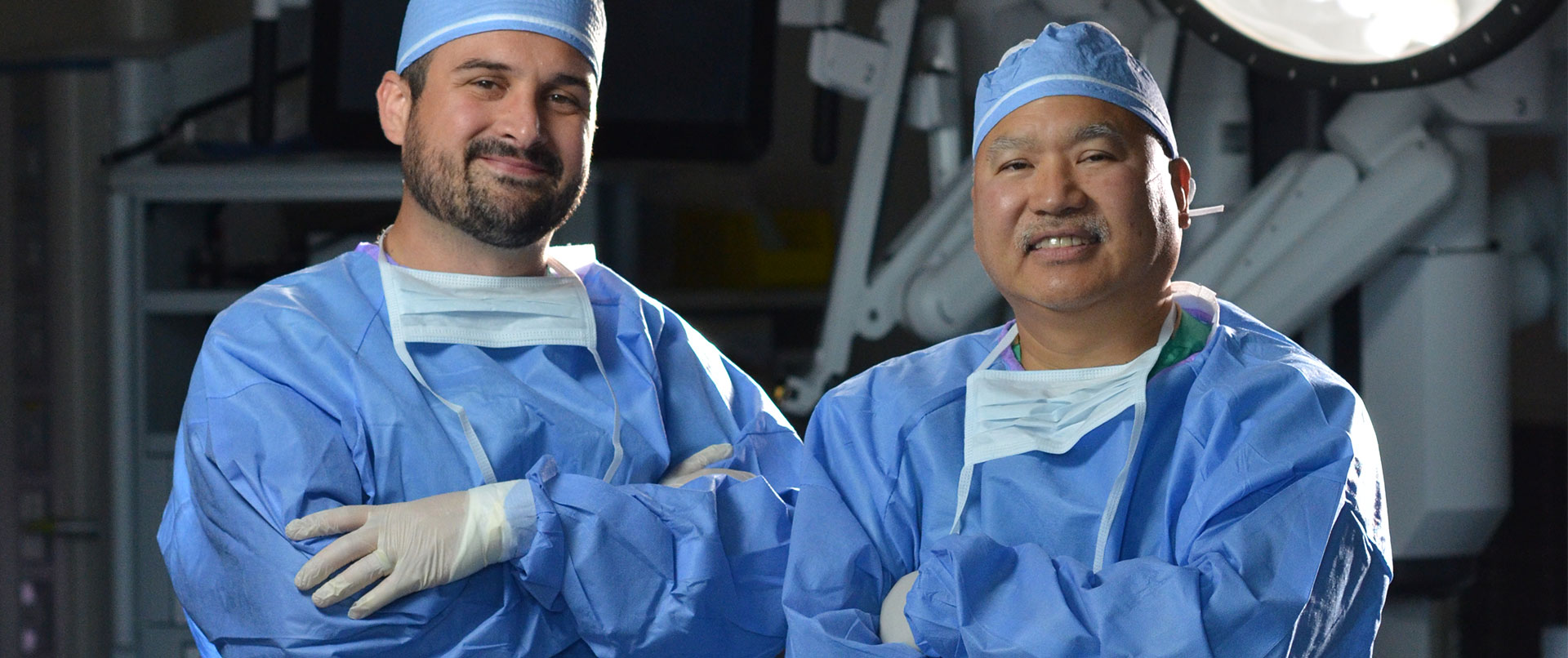 Surgical Services
When you need surgery, count on Genesis HealthCare System. Our trained team of surgeons, anesthesiologists, nurses and specialists at Genesis Hospital and Genesis Center of Surgical Excellence make sure you receive high quality care so you can get back to a healthy life.

You'll receive a full range of services, including pre-admission testing, pre- and post-anesthesia care, and pre- and post-operative care.
Advanced, Accredited Outpatient Care
The Genesis Surgery Center for outpatient procedures is accredited by the Accreditation Association for Ambulatory Health Care. That means we continually improve our services and regularly receive thorough onsite reviews to ensure you get high-quality care. Our 22,000 square-foot facility houses seven major operating rooms and three rooms designated for gastrointestinal (digestive health) endoscopic procedures.
You'll receive convenient care in a comfortable, friendly atmosphere with reliable scheduling, advanced technology and personalized service.
Designed with You in Mind
Because The Genesis Surgery Center specializes in outpatient surgery, you'll find convenient amenities at every corner, from close parking and covered walkways to our comfortable waiting area and vending services.
Center of Surgical Excellence
Genesis' general and trauma surgeons work together to determine the best physician for your care. Your primary care physician will refer you to the Genesis Center of Surgical Excellence, our team of surgeons will determine which physician is best-suited to meet your medical needs. Members of our surgical team are well trained and have years of experience in minimally invasive and robotic-assisted surgery. If your procedure allows for these types of surgeries, your surgeon will give you the option and discuss the benefits.
Sophisticated Surgical Inpatient Care
Your inpatient experience in our renovated Genesis Hospital includes surgery in one of our 12 operating rooms, including a hybrid operating room that can be quickly transformed to accommodate minimally invasive procedures or life-saving operations to save time and lives. Operating rooms offer automated video and audio systems to enable the surgical team to hear and see procedures in high definition.
Focused on Recovery
Your recovery is monitored by our nurses, all trained in post-surgical and post-procedural care, until you're ready to go home.
To learn more about the patient experience, read your patient rights and responsibilities.
Contact Us
To ask a question or share a concern, call the Genesis Center of Surgical Excellence today at 740-453-0661.