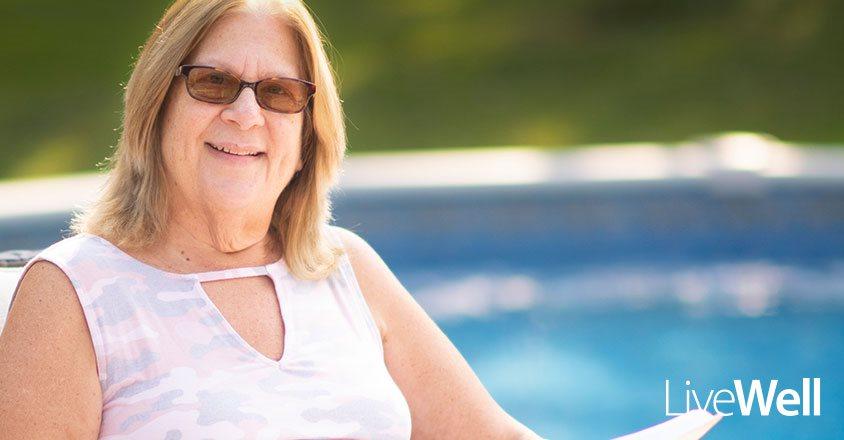 Pain-Free for the First Time in Years
Friday, October 28, 2022

|
When Belinda Hohman was 16, she tore her meniscus playing softball. She had surgery, and they took cartilage out of her knee. In the years after, she suffered a lot of pain. 
"Belinda had degenerative osteoarthritis, which is the medical term for age-related wear and tear that naturally happens in most people," said Corey A. Jackson, D.O., Board-certified Orthopedic Surgeon at the Genesis Orthopedic Center. "The fact that her knee was missing its shock absorber sped up that process." 
"I stopped traveling in 2017 because I felt like I was holding my family back by not being able to keep up with them," Belinda said. "I was scared to death to have a knee surgery, so I tried other methods." 
She took over-the-counter medicine, but that didn't stop the pain. She received steroid injections, but that didn't stop the pain. She tried a gel injection. She went to physical therapy. She lost weight. No solutions were permanent. Eventually, she started meeting with orthopedic surgeons. 
"There was no question that I wanted Genesis to treat me. My daughter was delivered there. They've given my mom nine lives."  
Dr. Jackson cared 
When she met Dr. Jackson, she knew he was the one for her. "I told him about my fears and cried, but he was very kind and patient. He listened to me. I felt that he really cared about what I had to say," she said. "He's the kind of person who tells it like it is. I felt safe and knew I could finally do this." 
Dr. Jackson showed her the pieces that he would place in her knee. "With a standard knee replacement like Belinda's, I remove all of the arthritis in the knee and replace it with metal and polyethylene, which is a medical-grade plastic," he said. 
When the time came to go into surgery, Belinda was still scared, but she knew she was in capable hands. "The surgery went smoothly," Dr. Jackson said. "I used a GPS navigation system, which is essentially a video camera attached to a computer constantly looking at her knee during surgery. This helped make the knee replacement as perfect as possible." 
After the surgery, nurses and physical therapists helped her walk short distances during her stay in the hospital. "It was too painful to walk up the stairs before my surgery, and less than a day out of surgery, I was walking stairs again," said Belinda. 
Returning to a full life without pain 
In the weeks after surgery, she went to physical therapy at Genesis' New Concord location. "I had a team of three people – Kyle, Jennifer and Jackie – who were truly awesome," said Belinda. "It was hard work, but they pushed and encouraged me." 
In four weeks, Belinda was cleared to drive again. In six weeks, she was fully cleared to return to work. "I've been working in education for 43 years. I love what I do," she said. 
"Belinda is doing exceptionally well," said Dr. Jackson. 
Belinda is thrilled to be able to spend time and travel with her family again, including her daughter and granddaughter. 
"The bottom line is that Dr. Jackson and his team have given me my life back," said Belinda. "When the time comes to get the other knee done, I know I'll pick up the phone and be ready for surgery." 
Learn more at genesishcs.org/orthopedic.