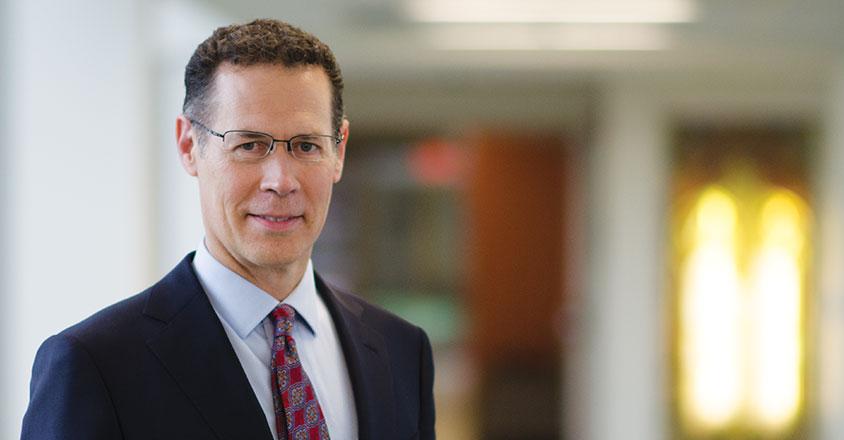 A Letter from our President and CEO | LiveWell Autumn 2022
Friday, October 28, 2022
LiveWell, 25th Anniversary
Recently, Fortune Magazine/Merative named Genesis a 100 Top Hospital for 2022. In addition, we were awarded the Everest Award, one of only 25 organizations selected from the 100 Top Hospital list recognized as achieving the fastest rate of improvement over the past five years. Although Genesis won these awards, this achievement would never have been possible without you, our patients, your families, local businesses and the community. In short, this achievement belongs to our whole community. 
Without your trust in our exceptional doctors and professional team members, we would not be performing at this high national level. 
We have spent the last quarter of a century listening to your needs and doing all we can to meet and surpass them. We have used your support to recruit the best physician teams. We have recruited the best physicians and team for the cancer center, heart doctors who perform innovative surgeries and other surgeons who excel in minimally invasive procedures that, in some instances, enable patients to return home the same day of their procedure. Learn more about the newest group of physicians to join Genesis starting on page 4. 
Your feedback and support also drove us to establish a culture where we constantly pursue clinical excellence, continually seek better options for treatment and find creative ways to impact community health. Learn more about these initiatives in our special 25th-anniversary section within this magazine. 
As significant as anything, you have trusted us with your health. Within this issue, you can learn how Diane Wills trusted us to help her overcome cancer and 
how Belinda Hohman came to us to improve the quality of her life with a knee replacement. 
In summation, your support and decision to choose Genesis positioned us to grow, improve and reach a level worthy of nationwide recognition. 
We thank you and wish you good health. 

Matthew J. Perry
President & CEO