Community Involvement
Supporting a stronger community
Genesis HealthCare System is dedicated to supporting a strong community. We are committed to helping other local nonprofit community organizations through community participation, volunteerism and financial contributions. Below are some of the ways Genesis and its employees support our community.
Thank you to everyone who donated to our team during the recent Nurses and Hospital Weeks. 
All in Fitness by Copper and Co.
Center Sanctum
Conn's Chips
Central Ohio Technical College 
The Crazy Kitchen Food Truck
Genesis Employees' Credit Union
Genesis Food and Nutrition Department
Genesis Gift Shop
Genesis Mission Department
Grand Canyon University
Flow Fit Studios
Frito Lay
Indiana Wesleyan 
Imlay's Unforms
Kraft Foods
Kessler Sign Co.
Muskingum University
Ohio University Zanesville
Ohio University Eastern
One Touch Beauty VIP
Sodexo
Salt & Bronze Beauty - Katie Doss
Studio Blu
Skye Diesel Innovations
Teresa Norris - cake donation
Tommie's Food Truck
YMCA
2nd Annual 0.5k For United Way
Genesis HealthCare System was a proud supporter and participant of the 2nd Annual 0.5k For United Way (The race for the rest of us!). The event was held on Saturday, May 14th, 2022 in Coshocton, Ohio.
Representing Genesis were Tisha Babcock (left), Julie Brown (right) and Tiffany Swigert from Coshocton County Port Authority (center).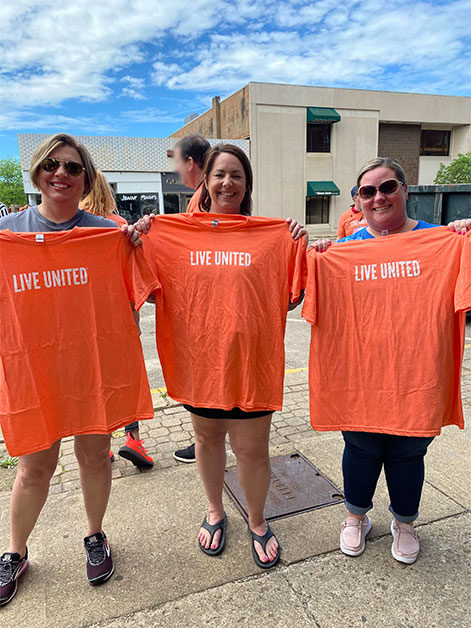 Festival of Trees fundraiser for Zanesville-Muskingum County Chamber of Commerce
The annual Festival of Trees has become a local tradition. For 2021, our Marketing & PR Department submitted a tree titled, "Joy to the World", on behalf of Genesis HealthCare System. The Zanesville-Muskingum County Chamber is a non profit organization that promotes economic growth and business development throughout the community.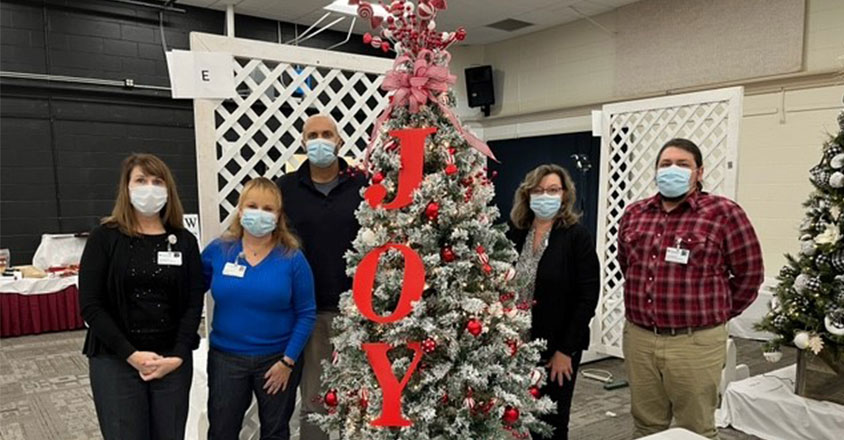 Celebrate Life - National Cancer Survivors Day Event
Celebrate Life is an annual event to observe National Cancer Survivors Day, held the first Sunday in June.
In 2021, Genesis held a special drive-through Celebrate Life event for cancer survivors on Sunday, June 6. Cancer survivors celebrated and received gifts and cheers from Genesis Cancer Care Center staff. Over 130 vehicles drove through this year's cruise-in-themed event. Music, clowns and classics cars were also part of the celebration at the hospital campus.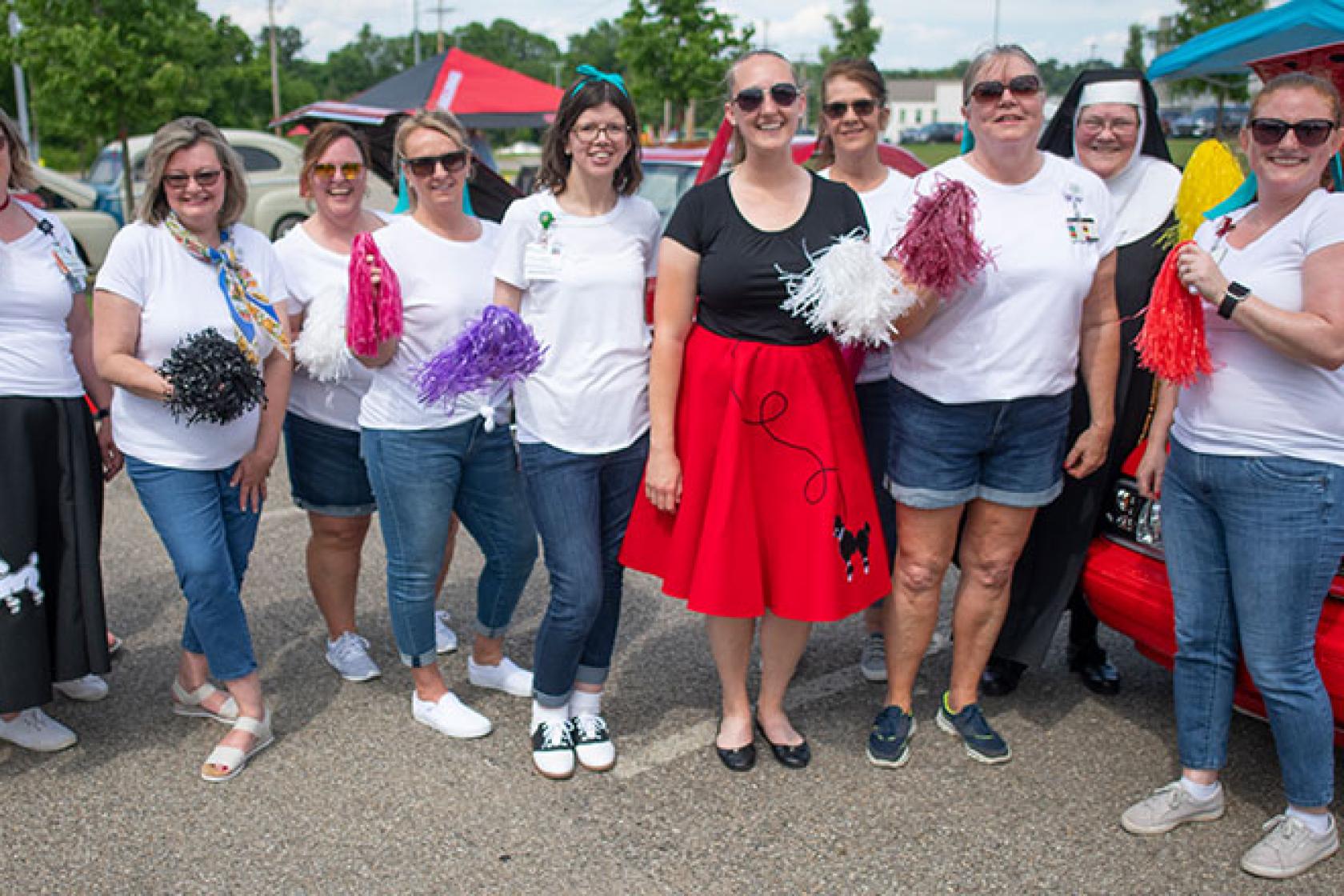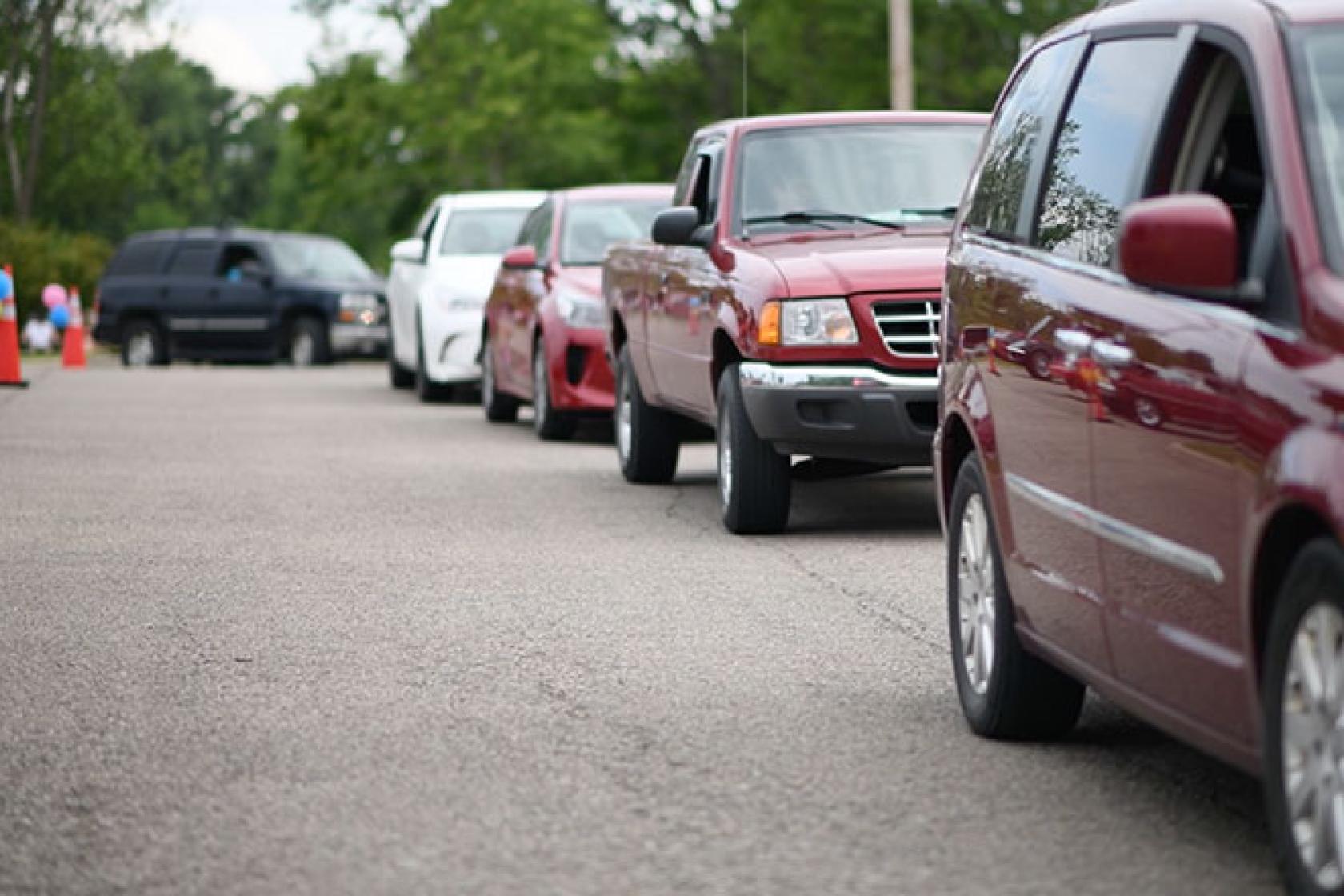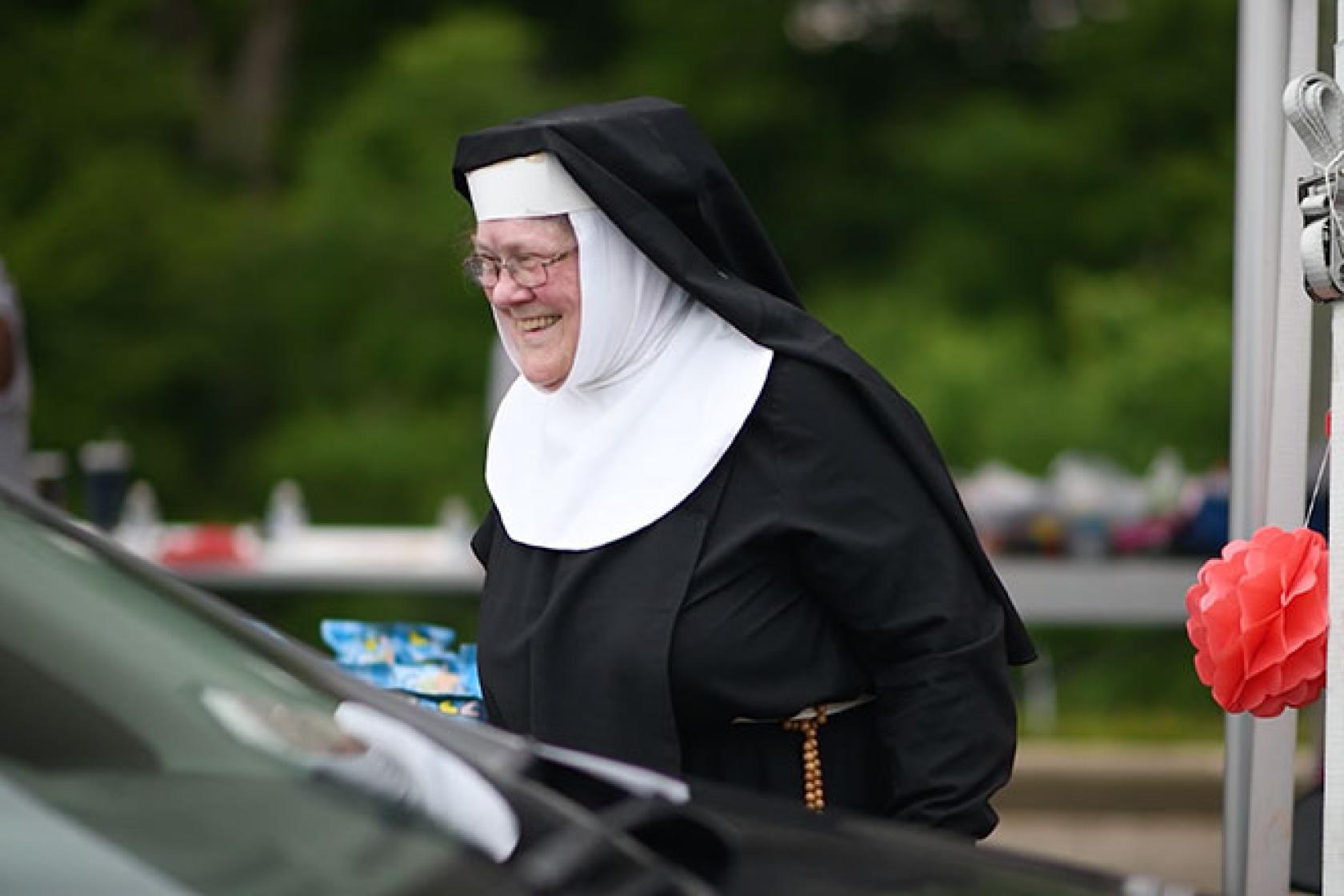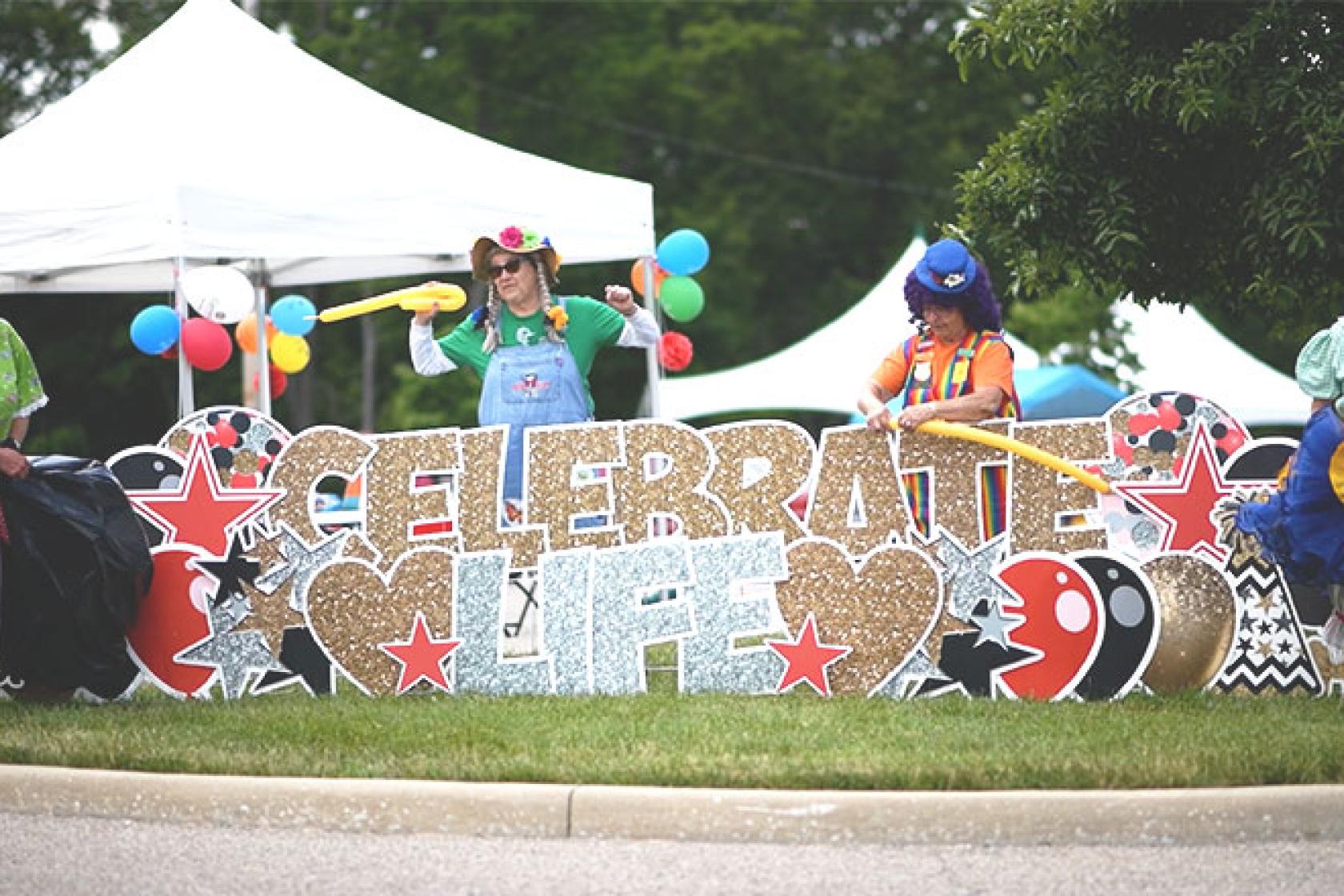 Carr Center Cake Auction
Genesis is a proud supporter of the annual Carr Center Cake Auction. Genesis Information Technology team member Lori Nichols created our 2021 cake to honor healthcare heroes during the COVID-19 pandemic. Over the past several years, Genesis Marketing & Public Relations staff participated in taking calls during the live auctions.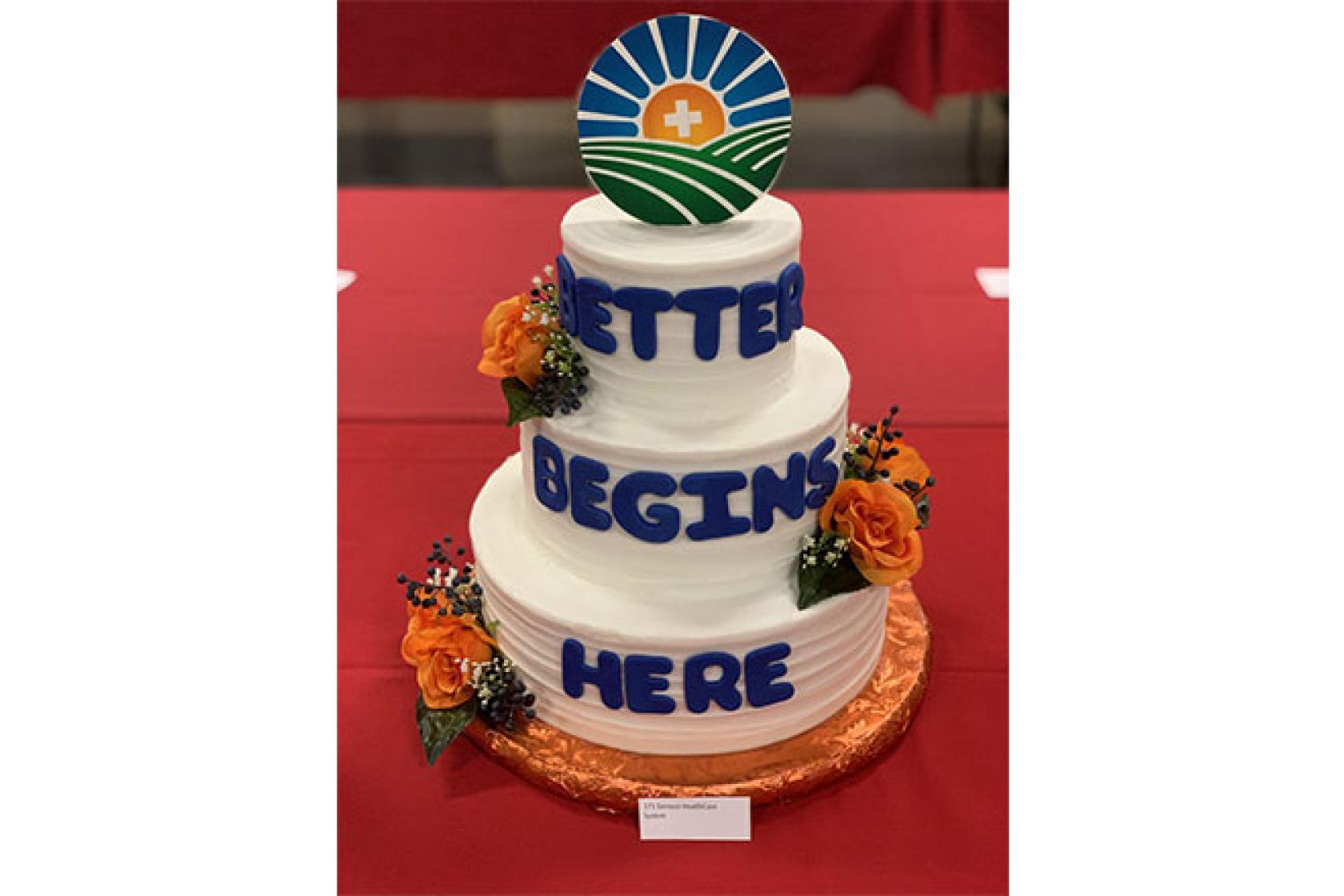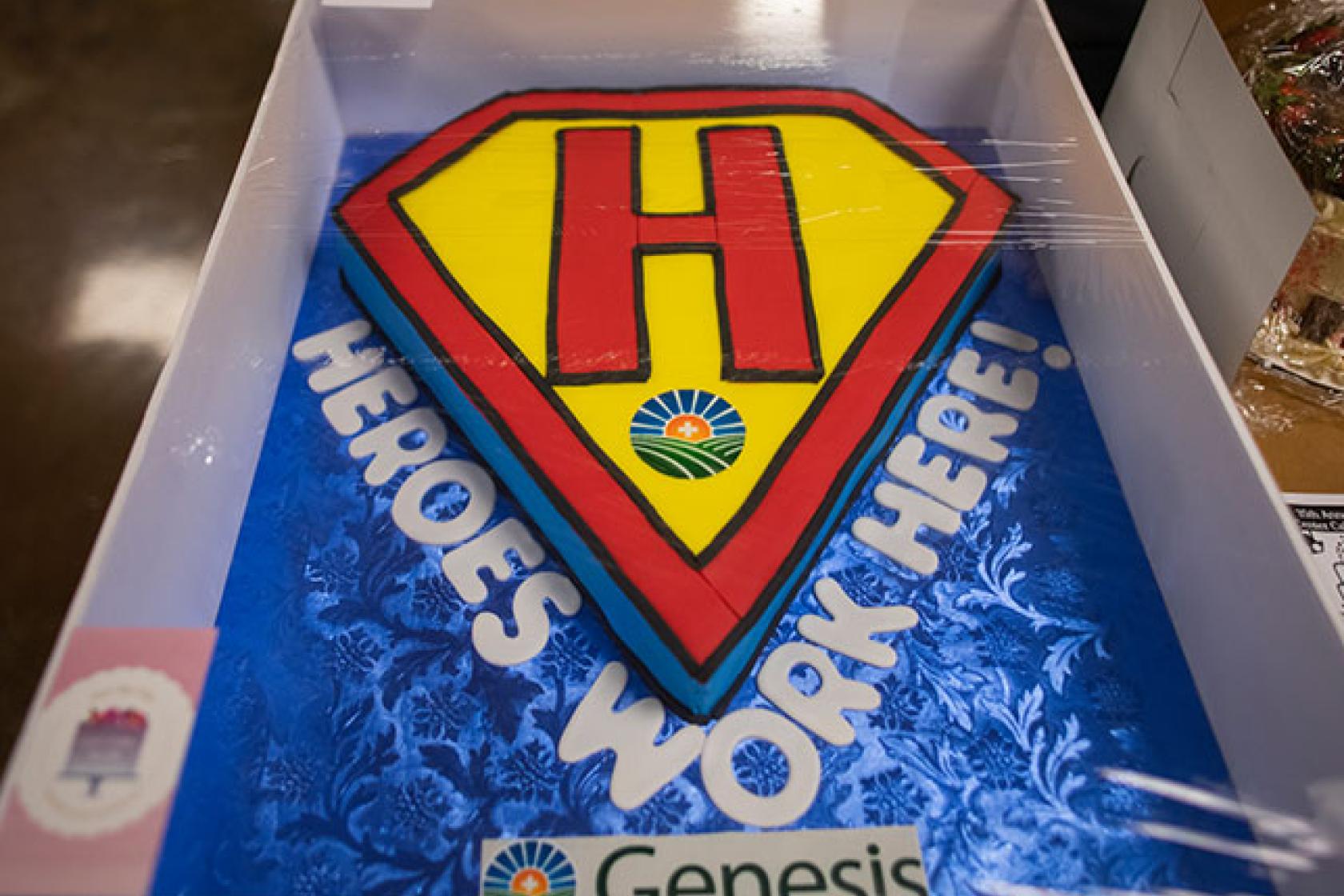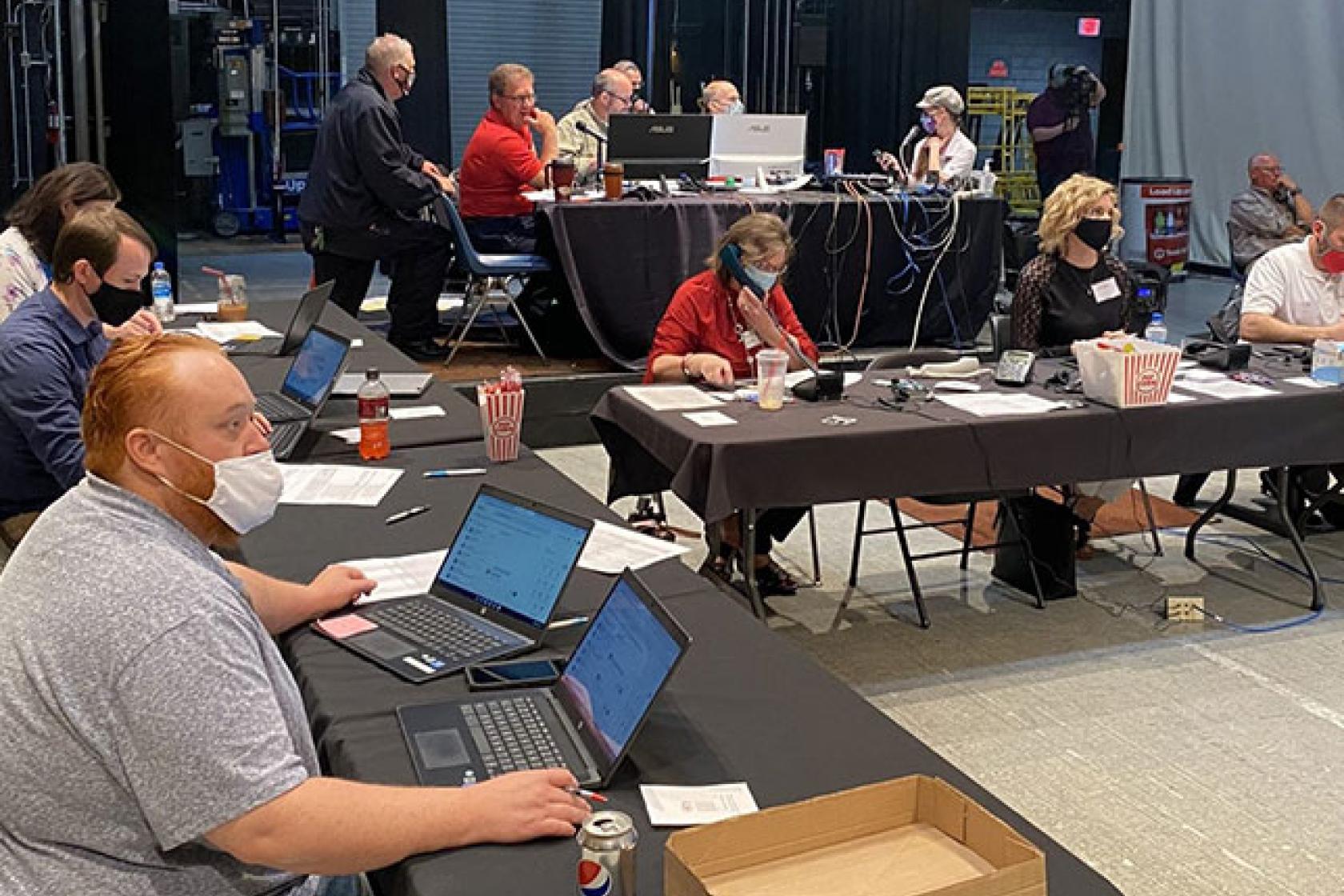 Habitat for Humanity
Genesis Marketing & Public Relations staff and the Diabetes Education & Nutrition Services team were proud to be a part of the Habitat for Humanity of Southeast Ohio build by sponsoring and decorating studs that are used to build a new home.